Holme, St Giles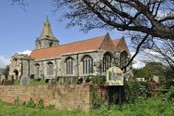 Services
Holy Communion held here every first Sunday in the month at 9am. This is followed by coffee and biscuits and a time to have a chat and catch up on events.
Church Officers
Churchwardens: Nigel Priestley and Doreen Hallam.
Treasurer: Nigel Priestley PCC Secretary: Doreen Hallam
Organist : Peter Gill Deputy Organist: Christine Hasman
Contact: Nigel Priestley
32 Low Street
Collingham
Newark
Notts
NG23 7LS
Church Opening
We try to keep our church open from 10am until 4pm each day.
Should you find the church locked there is a key holder who is close to the church as detailed on the notice board in the porch.
If you are planning a special visit for example as a group then please ring (01636) 892020 (Chuchwarden) or (01636) 676153 (Key Holder)
Family History
If you are researching your family history in Holme, please try the East Trent Genealogy website.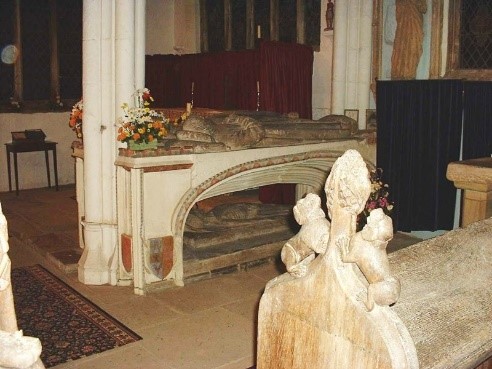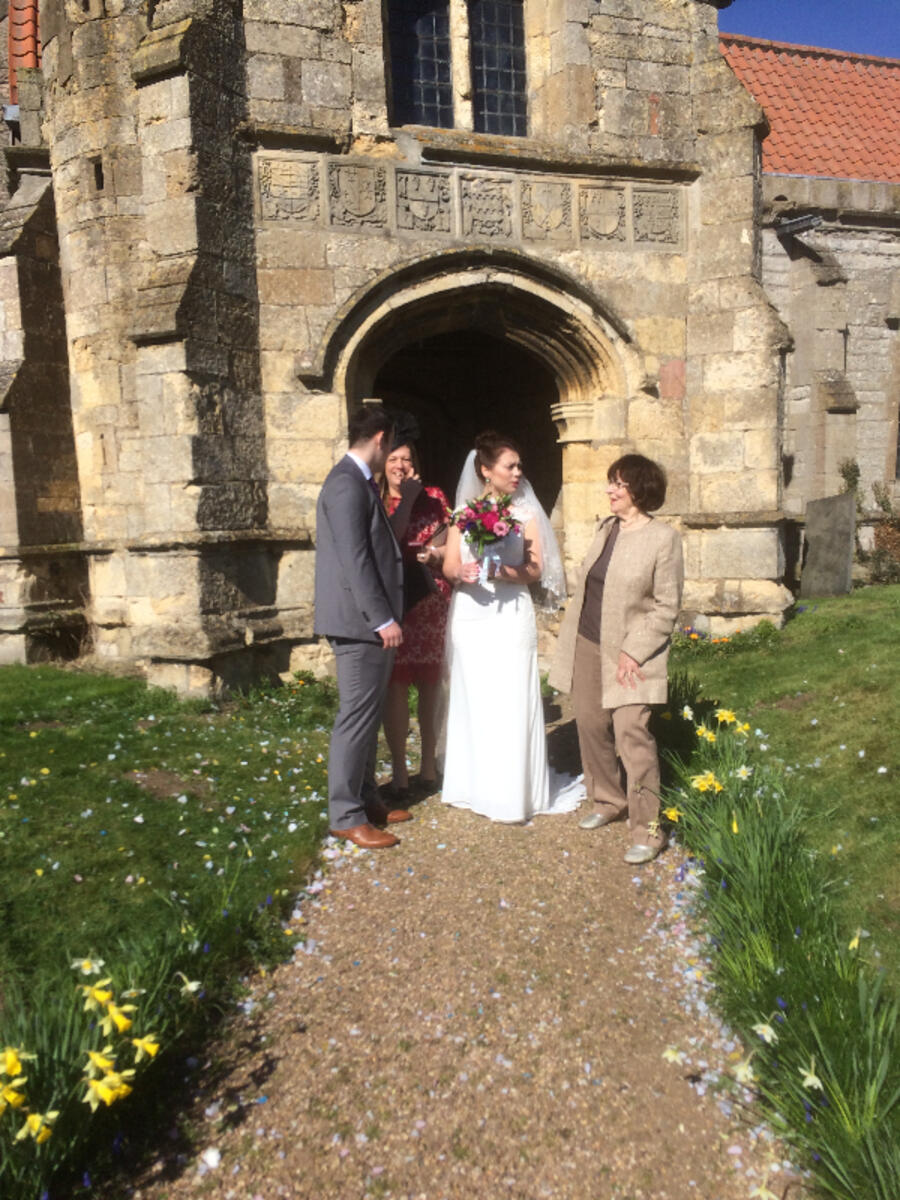 The church of St Giles is a Grade 1 listed building and is a most notable building having been featured in a number of well known publications including England's Thousand Best Churches by Simon Jenkins. It has also featured on television in 'Heart of the Country'. We get a number of visitor groups, including from time to time, groups from the continent.
St Giles is built of stone with a double apex pantile roof and a small square tower topped with a broach spire. Building started in c1150 and the only remaining part of that period is the North wall. Between 1200 and 1355, the Early English period, the North door was added and the tower was built in c1350. Then in 1485, John Barton, a wealthy wool merchant, enlarged the building when he added the Lady Chapel and South Aisle. His tomb and that of his wife can be found in the Chapel. Little has changed from this time and the celebrated poppyheads are a delight as well as the delightful medieval stained glass.