East Trent Churches
Home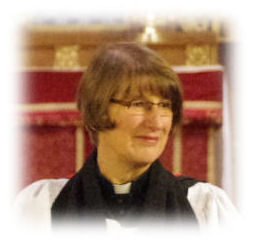 Dear Friends,
I am the Revd. Amanda Cartwright (normally known as Mandy) and I am the Rector of the East Trent group of churches.
We are a group of 11 churches serving 15 villages and small communities in a beautiful part of North East Nottinghamshire, between the river Trent and Lincolnshire.
We are privileged to have varied and attractive places of worship which are used imaginatively and creatively as centres of community.
As a Christian community, we believe in God as Father, Son and Holy Spirit, so we believe that relationship and community is at the heart of God and should be at the heart of all we do. We believe that church is for everyone, whether you want somewhere to belong, you are asking questions about belief or whether you have a long standing Christian faith.
We hope we reflect something of Jesus' attitude of welcome and inclusion to everyone.
Church is here for you at times of major events such as Baptisms, Weddings and Funerals but also for the normal everyday times.
So do come along to our services or special events and if you would like to know anything about church life or the Christian Faith, please get in touch and we will do what we can to help.
God bless you,
Revd Mandy.

Safeguarding
Ensuring that children and young people as well as adults are kept safe whilst in our care is an integral part of our church life. If you have any concerns about safeguarding please contact:
In the East Trent Group of Churches:
Rev Mandy Cartwright, Rector, 01636 361657
Val Watson, Safeguarding Coordinator, 01522 779070
Sally Lee, Safeguarding Coordinator, 01522 778691
In the Southwell & Nottingham Diocese:
Cath Cooke, Assistant Diocesan Safeguarding Adviser, 07917 693285, safeguarding@southwell.anglican.org
Nottinghamshire County Council Children's & Adult Social Care:
Out of Hours for Children & Adults: 0300 456 4546