Joyful Noise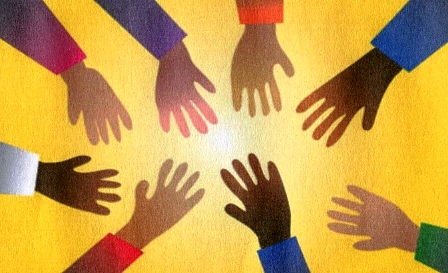 Everyone is very welcome to join in Joyful Noise!
Joyful Noise is an informal service, usually (but not always) held at All Saints Church, Collingham on the first Sunday of each month at 10.15 a.m. It's worth checking the list of services to make sure you're going to the right place!
The services are planned by a small team and tailored particularly for young families with children, but also with an all-aged congregation in mind. In fact, attendance is usually balanced through different age groups.
Important aims are the introduction of young people to the Church and both the Old and New Testaments of the Bible. Elements of each service include readings, bible stories, prayers, music, singing, craft activities and occasionally, drama. In addition, a talk from one of the team is given, to extend and explain the current theme.
Each Joyful Noise Service covers a specific theme or themes, including the following:
Celebrations of the church calendar e.g. Epiphany, Candlemas, Mothering Sunday, Easter, Christmas;
The Creation, the seasons and the natural world;
Saints Days;
Development of both Old and New Testament stories and their relevance to today.
Themes are developed through bible readings, stories, talks, music and craft activities. Both children and adults contribute craft items made during the service to wall displays, or they can be taken home.
Prayers are planned and read by members of the Joyful Noise Team, other adults or families including children. Each service also includes the Collect of the day and the Lord's Prayer.
A resident music group accompanies hymn singing as well as introducing and concluding services. Percussion instruments are available for the congregation to contribute to hymns, songs, verse or simply as rhythmic items.
Refreshments and a social time follow at the end of the service.